Tips To Style Your Everyday Summer Look
Are you eager to look your best and feel fresh while rocking cute summer outfits? If you're wondering about our take on this, it's a big yes from us too! We can't wait for the tropical weather to showcase our personality now that the sunny season has arrived.
Whether it's a Sunday brunch with the family or a day out with friends at the beach, you have plenty of outfit options to choose from: dresses, skirts, shorts, jeans, or tops, paired with sneakers, flats, heels, and more. And let's not forget your sunglasses, bikinis, and cover-ups for those lazy beach days. Read on to discover how you can elevate your summer style and stay comfortable all season long.
1. Loosen up!
You probably already had this in mind, but we're not just talking about having a drink or two – we're talking about the clothes you choose!
Opt for flowy dresses or oversized tees to beat the heat. Loose clothing keeps you cooler as it allows your skin to breathe and your blood to circulate freely. Embrace your free-spirited vibes by wearing clothes that are comfortable.
2. Choose clothes in light, pastel colors.
It's time to say goodbye to an all-black ensemble for a while, as summer is all about embracing sunny feels.
Why not opt for an outfit in pastel colors during a leisurely city stroll? Light-colored clothing not only reflects heat and light better, but it also radiates good summer vibes!
3. Mix and match your wardrobe.
Achieve a casual or dressy look without breaking the bank. Mixing and matching your clothes might seem daunting at first, but trust us, it's a fun way to develop a keen sense of fashion!
Wearing cotton clothes is recommended for easier sweat absorption from your body. You don't have to buy new ones; just take a look at your closet and see what works. Unleash the stylist in you by pairing plain, solid colors with prints that perfectly suit your personality.
4. Comfort comes first!
Stay easy and breezy this summer, especially when you need to spend hours on your feet, thanks to the lifesaver that is compression socks! Made from breathable and lightweight materials, they're a perfect fit, especially during summer.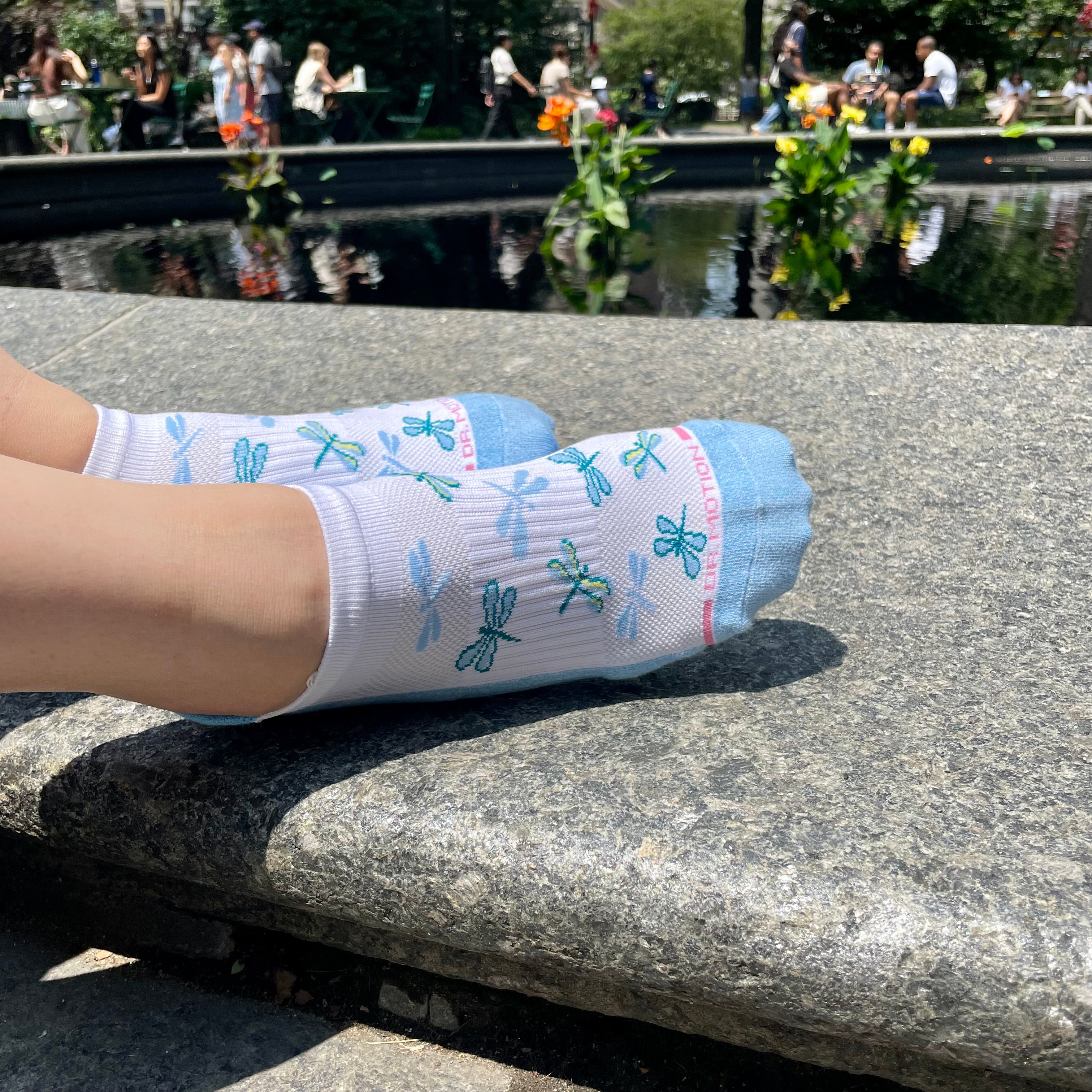 Dr. Motion compression socks not only promote your overall well-being but also add a stylish summer look with lots of options. What's more, they're designed with your comfort in mind! Don't forget to include these socks in your daily outfit plans. You can easily find them available online.
Are you ready to take on the heat now? With these tips and our comfy compression socks, you're all set for an unforgettable summer!!
P.S. Don't forget to share your stylish #OOTD pictures with us on Instagram. Tag us at @dr.motion!
Disclaimer: This article provides information solely for educational purposes, including but not limited to text, graphics, images, and other materials contained herein. This article is not intended to substitute for professional medical advice, diagnosis, or treatment. Always seek the advice of your physician or another qualified healthcare provider with any questions you may have regarding a medical condition.